ESSENCIAL VALUES

GTFco considers trust a fundamental pillar of the company.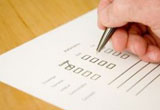 Logistic chains from one origin to a final destination can be from the most sophisticated and complex to the simplest one. This has make GTFco think that adaptation to customers needs is one of the key to get better integral management of professional practice.
Therefore three main values define Gtfco personality. These values are oriented to the way it works, not only with customers but also internally and are used as a guideline to decision making.
VALUE CREATION FOR CUSTOMERS

To improve customers logistics chains, creating long term relationships.

INTEGRITY

To inspire confidence through responsibility, discretion, ethic and motivate a sincerely open minded discussion.

A GLOBAL NET

To mobilize the team potential within the net in order to provide always an exceptional service to customers where in the world.
People and customers are company central axel values. Gtfco places the vision of a sustainable and responsible business making day by day the way of dealing. Mission is to offer the best and create the best possible relationship with clients.
Global Trading and Forwarding Company S.L. is to helps customers improve their business.